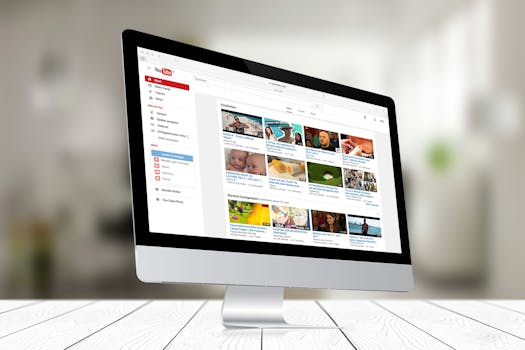 Are you wondering how to get more YouTube views for free? There are a lot of ways you can do it, but I've decided to provide you with four basic tips that can make all the difference in the world. I'm not saying these will definitely help, but it won't hurt to give them a try.
That being said, the four things you can do to get more views to your YouTube videos are:
1. Create Review Style Videos
Review style videos do quite well on YouTube, so do your research to find out what reviews will suit your niche. For example, if your videos focus on health and fitness, then review various products, businesses and services within the health and fitness industry. This can be supplements, gyms, workout equipment etc. . .
The more review videos you do, the more views you'll generate to your YouTube videos. You don't need to publish review videos all the time. Simply publish 1-2 review videos per week.
2. Rank Your Videos With SEO
Ranking your videos on YouTube is a lot easier said than done, but it is worth trying. Use basic search engine optimization techniques when creating and posting your YouTube videos. This includes using a keyword or two in the headlines, description and possibly within the video itself.
If you run blogs, share your videos on them. Share them via social media such as your Facebook page, Twitter and any other social media site you belong to. All you need is one or two videos to rank very well to increase views to your YouTube videos.
3. Engage With Your Audience
Whether your video has a few views, few hundred views or thousands of views, make it a point to engage and interact with your audience. Even if you're receiving negative feedback, still engage and interact. Just do it in a positive and respectful way, if that makes sense.
When you respond to comments and criticism, people will notice and the chances are they'll view your other videos.
Also, you should request people to subscribe to your videos. Request them to do this at the start of your videos and at the very end. Do this in every single video you upload and eventually your subscribers will grow. In the long-run, this will generate more views to your YouTube videos for free.
4. Use Facebook
I know this is a commonsense tip, but use Facebook to promote your YouTube videos. Start your own page for your YouTube channel and focus on growing that page. This can be a daunting task if you don't have a following on Facebook, but eventually the hard work can pay off.
I recommend sharing 1-2 videos per week to your Facebook page and post regular niche-related content 2-3 times per week. Make your posts in-depth and useful. In a few posts, encourage your followers to check out your YouTube channel.
I know there are many other tips you can follow, but the above are some of the most helpful, especially if you're completely new to creating YouTube videos. Good luck if you give the above tips a try.